macOS Catalina no longer includes iTunes, the app you normally use to sync your iPhone. Now, this process is done by Finder.
macOS Catalina is now available, and with the operating system comes one of the most drastic changes to Mac's operating system: the disappearance of iTunes in favor of three new applications – Music, Podcasts, and TV.
Users may be confused after iTunes's retirement and where to back up their iPhone or iPad. But don't worry, ZulWeb comes to the rescue.
Read more: 4 Tips to Reduce the Speed ​​of Battery Drain for iPhone
macOS Catalina: how to back up without iTunes
The first thing you should know is that now iTunes disappeared, and all its music-related functions are in the new app called Music. There you will do everything from managing your playlists, reading the lyrics of the songs, and even searching for music on Apple Music.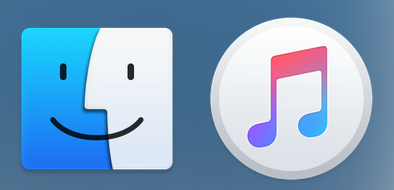 The tasks that you previously did in iTunes related to the configuration of the startup synchronize or backup your iPhone or iPad, will now be done from Finder, the file manager of the Mac (the icon in blue and white tone with a particularly happy face).
Read more: How To Request a Copy of Your Apple ID Account Information
When you want to sync your iPhone or iPad on your Mac, simply connect the device to the Mac and open a new Finder window. Once there, Finder will show the name of your device in the sidebar.
When you click on the name of your device shown in the sidebar, a window with your device information will immediately open. The options to make an update, restore the device, configure backups or manage your music, movies or podcasts, are in that section, and in fact, it has an interface almost identical to the previous one in iTunes, so you will feel familiar.