The recent change in PMP Syllabus is one of the biggest changes in the history of the PMP syllabus ever, having more focus on agile technology. Because projects using agile technologies are more successful than other methods, it's a method that exactly matches the minds of the new generation.
So you never feel outdated, but learn new concepts and strategies, gain experience, exposure, and credibility to work on diverse projects using advanced agile tools. You know having PMP certification has lots of benefits if you've not yet certified, check out the PMP certification eligibility requirements.
This blog will go through the five best and most complete agile project management tools for beginners and experienced professionals to take their agile project game to the next level.
Related: How Can Contract Management Software Help Your Business?
Let's Get Started With the Biggest Question: Why Agile Technologies?
2021 is the year of transformation, getting agile for project managers by following the ongoing trends. But how to go agile, and is everything you're following right for your project? I wish we all had answers just by eyeing it. Unfortunately, we don't.
But the right agile tools will tell you.
So agile is a new generation technology that breaks the entire project into small chunks and demands regular collaboration with the stakeholders and continuous improvements at every stage.
Again, it's easy to gauge at every step and detect where things go wrong or what exactly the output will be. So if you feel that you are not doing what you expected – you can stop and change your strategies accordingly. Agile frameworks are Scrum, Kanban, Extreme Project Management (XPM), and Adaptive Project Framework (APF).
Should Your Business Go Agile?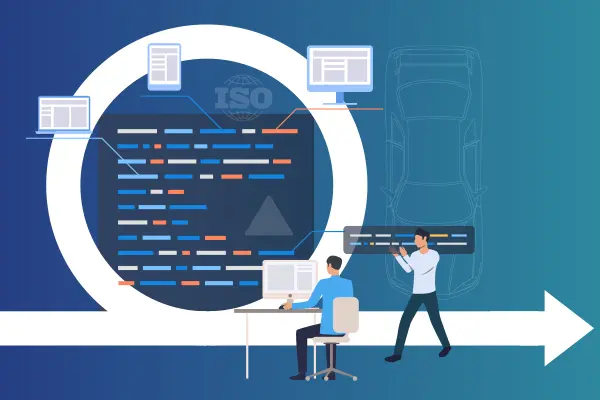 The answer is yes. As an ideology for capitalizing on trends and taking advantage of instant advantages, Agile is more than just a software development method. Here are some stats that will ask you to choose more Agile methodologies instead.
According to the survey, 37% of respondents chose Agile to accelerate time to market.
27% adopted Agile in order to increase productivity
Approximately 66% of businesses say Agile improves their project completion speed.
Five Best Agile Project Management Tools for 2022
1. monday.com (The Best Agile Tool for Planning)
monday.com is the top-notch project management tool for agile project planning, where you can use color code to make it a priority basis. It's created to fit teams of all sizes and projects based on agile and hybrid methodologies.
This tool puts tasks as a list and adds them in steps that show precisely how you want your project done. Again, it has an overview of Kanban, list, and Gantt style charts so you can switch to the best one that makes the most sense for you. The other advanced features are customizing the board for assigning and managing tasks, assignees, and due dates.
monday.com interacts with Slack, Google Drive, Gmail, Google Calendar, Jira, GitHub, Trello, Dropbox, Typeform, and a variety of other services using Zapier.
Two users can use it for 17$/month with a 14-day free trial.
2. Smartsheet (The Best Agile Workflow Tool You'll Love Working With)
Working on a data pool can be tedious; you never know when that will be confused. Unless you become very careful, there are higher chances you might make mistakes.
Smartsheet is your super-intelligent online tool with more customizable features to work on agile projects with prebuilt Kanban templates to reduce the whole risk. Trello, Microsoft Excel, and Microsoft Project can all be used to import your data.
Using Smartsheet, you can highly organize the project, color, grid, and have a calendar view so you can look at your project in different ways and never miss anything important.
Smartsheet offers most integrations through Microsoft and Google apps, Jira, Salesforce, ServiceNow, Slack, Box, Tableau, REST API, and webhooks.
The trial period is 30 days and the monthly fee is 7$/user.
3. Wrike (Best for Scaling the Organization)
Wrike is an award-winning agile tool for a project management team of five people or more where everything is highly customizable and configurable. You can switch between the Kanban template, drag-and-drop Gantt Chart, and have workload views with the automated task management system.
The software offers more than 400 prebuilt native integrations, including Microsoft, Google, and Dropbox, along with Salesforce and Marketo sales and marketing software.
You can try it for 14 days for free and pay 9.80$ per month for 1 user.
4. Nutcache (The Most Flexible Tool for All Agile Methodologies)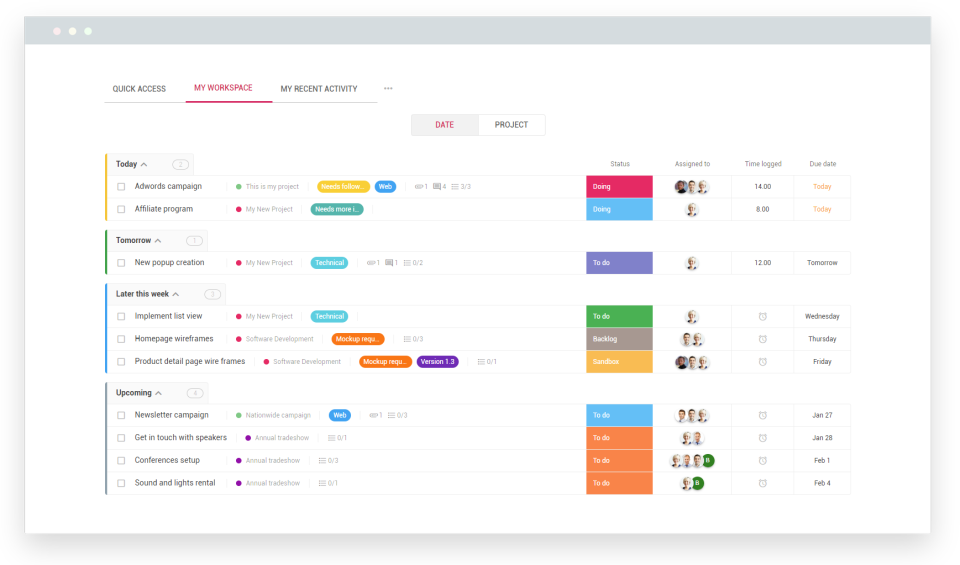 Nutcache is the most advanced tool made to plan, track and manage all the aspects of the project with sophisticated color-coded systems, task organization process, and data reporting. So users can make the most use of agile and scrum technologies depending upon their preference.
With the advanced Gantt chart feature, users can plan, track and organize the task through drag and drop techniques with visually appealing features. You can even break down the whole project into individual phases, reschedule the task and visualize the deadlines.
With a 14-day free trial and 6$ / month/ 1 user, the pro version comes with 5 seats.
Zoho Sprints (Best For Beginners and Veteran Agile Users)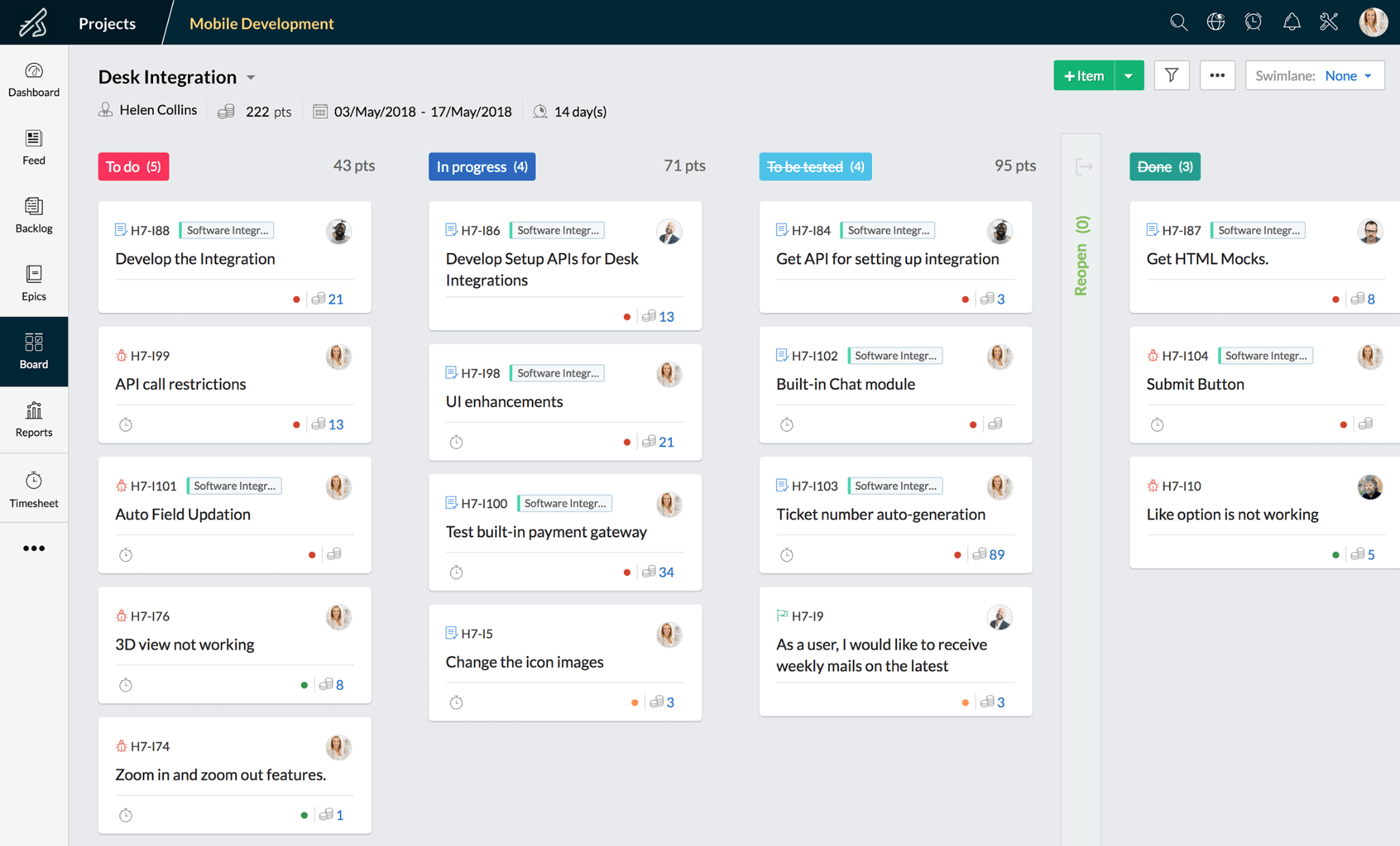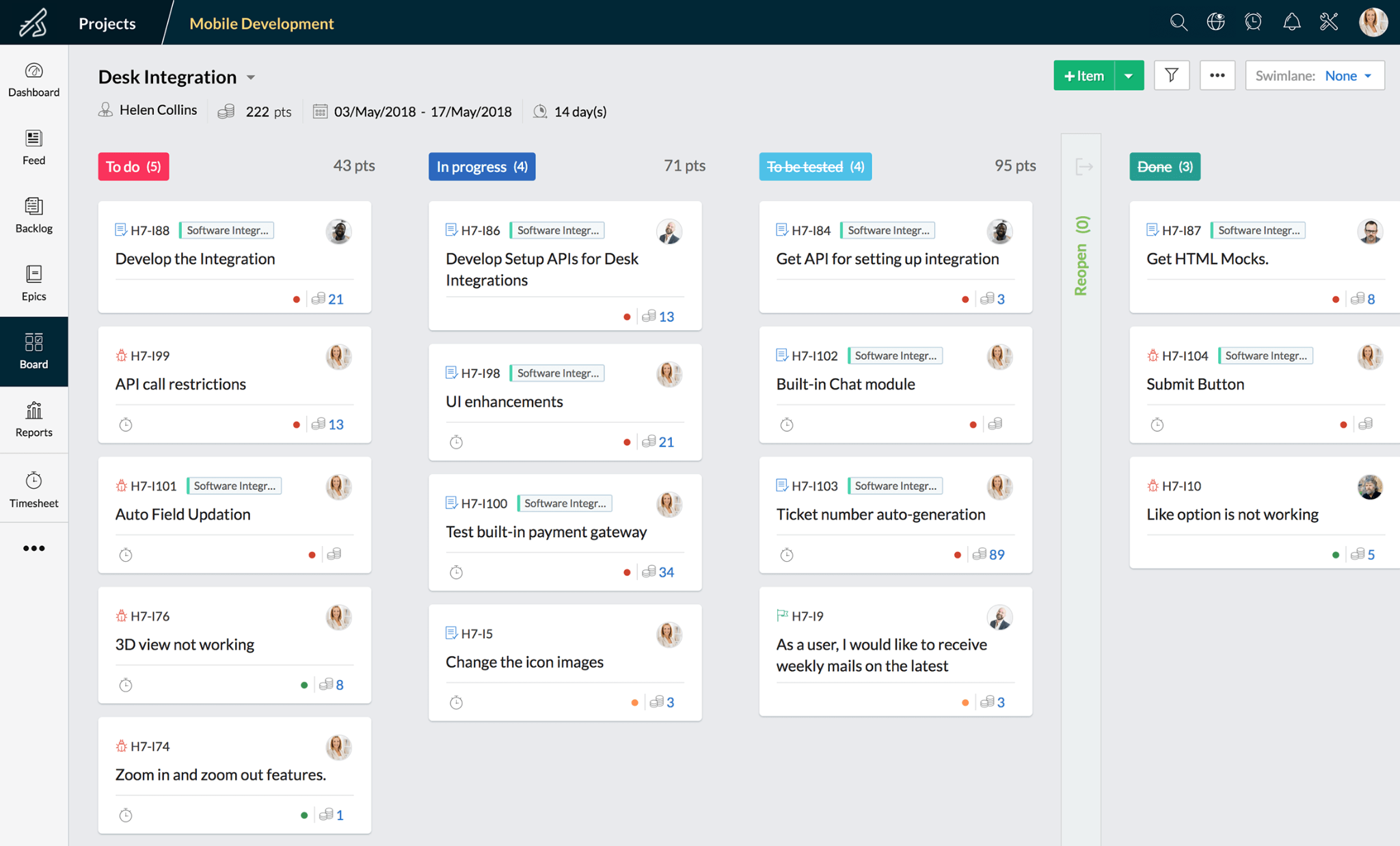 Zoho Sprints is the best sprint you need to take your agile project management game to the next level and finish it on a winning note. Indeed, it's one of the best tools for the seasonal project manager and even the team who just got started in the agile method.
It has the simplest UI/UX and dashboard and is available at the best price, making this tool one of the favorites for a team of new project managers handling a project for the first time. It allows importing from Jira, along with tools like GitHub, GitLab, and Bitbucket.
It comes with a 15-day free trial with 12$ / month/ user, billed annually.
Final Words:
With 2021 about the end and pacing fast to 2022, the competition has become top-notch. When people start something, they never think about the processes but the results in the shortest time where only tools can help you analyze and get the best results.
Whether you're new as a project manager or a seasoned one, having good experience with agile methodologies and these five best tools can be a game-changing experience for you. Being a project manager and following the agile trends going in the market, you must hone your skills on these five best and almost complete project management tools for 2022.
Author Bio
| | |
| --- | --- |
| | Senior Data Scientist and Alumnus of IIM- C (Indian Institute of Management – Kolkata) with over 25 years of professional experience Specialized in Data Science, Artificial Intelligence, and Machine Learning. |
PMP Certified
ITIL Expert certified APMG, PEOPLECERT and EXIN Accredited Trainer for all modules of ITIL till Expert Trained over 3000+ professionals across the globe Currently authoring a book on ITIL "ITIL MADE EASY".
Conducted myriad Project management and ITIL Process consulting engagements in various organizations. Performed maturity assessment, gap analysis and Project management process definition and end to end implementation of Project management best practices
Social Profile Links